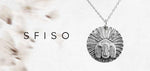 Back in September 2020, I went with my family to one of my favourite game reserve here in South Africa. This reserve is famous for the number of lions around and I specially loved how lush and beautiful it is. 
When we got there we were assigned a ranger named Mr. Billy. He had all around wisdom, and we were lucky to have him for ourselves on this trip. He grew up in the Great Kruger National Park. His grandparents taught him all he needed to know about wildlife behaviour before he went off and did formal training to become a ranger. One of his past jobs was working with an anti-poaching organisation here in South Africa.
His respect and love for the animals as he drove us around was undeniable. The couple of times we saw a rhino his body language was different; he was specially silent, keeping at a longer distance, and only allowing us to be around for a short period to admire these earth unicorns.
As we chatted about the Rhino poaching situation it was clear to me that if things don't change quickly this may be some of the last Rhinos we will ever see around. The extent, efforts and technology that poachers go to in order to get a horn is enormous, and there is not enough money or government support to fight this anti poacher war. 
This information is not new to me at all. What is staggering to me is the exponential rise in the number of Rhinos that are dying every year since I have been here in South Africa.
Here are some shocking Rhino stats from the Non-Profit Organisation Council of Contributors: 
Rhino poaching has increased from 13 in 2007 to 1,028 in 2017.

Rhinos have inhabited the earth for 50 million years. They could be extinct in the next 20 years.

It holds no medicinal qualities but rhino horn is worth more than diamonds per kg on the black market.

Three Rhinos are killed for their horns every day. 
After coming back from this trip I couldn't stop thinking about them and their unlucky reality. There are so many orphan Rhinos and traumatised Rhinos from cruel poacher encounters. They have been through so much… I couldn't help but design for them.
At that precise moment I was thinking along the lines: If I were a Rhino how would I be thinking about my own situation… 
And this is how Sfiso Collection was born. Here I will present you with the end 'product' but in reality there were months involved in prototyping the right Sfiso and trying to find the right Non-profit Organisation to donate a percentage of the collection to  and somehow in a small way support this cause.  
About Sfiso
SFISO: Verb
Zulu Word: [wish / longing]
Sfiso is a rhino who spends hours daydreaming..
Sfiso desperately wants to survive. He thinks maybe if he had spikes on his horns, things would be ok for him and his family. On other days, he likes to imagine he has wings and can fly very far, then definitely everything would be fine...
But Sfiso can't fly, and as a matter of fact, he has never been in so much risk as now.
About the range:
This is a fun and versatile collection to wear. It was made for anybody no matter the age or gender. The oxidised version of the rhino has an industrial feel to it, the light silver rhino is a more delicate version. We use silver and wax cotton chains and 100% natural silk bracelets in three different colours. All of our silver is Fair trade sourced.
10% of sales will be donated straight to the rhinos & anti-poaching units through @councilofcontributors, a rhino-centric non-profit organisation that is dedicated to securing a future for the species. 
Please learn more about Council of Contributors work here and please support them, the difference and support they give to our Rhinos is beyond words.