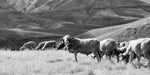 Road Tripping in South Africa
Happy New Year!
A year ago in this holiday season I was celebrating with my family in Costa Rica and as for many of you at the moment, this year it was not possible to be with them.
In these difficult times with Covid-19 in SA and the rest of the world, I know I'm lucky and privileged to be taking a holiday over Christmas and New Year on a Road Trip, and I'm writing from this trip.
The country has just moved into level three lockdown. Like many others we've had to change plans and adapt and we are fine with that as we know there are lots of people suffering at the moment and is it the least we can do.
Precautions have been taken to avoid making matters worse for anyone, choosing remoter places as much as possible was one of them. This has made me realize how much beauty there is in South Africa no matter where you go.
While on the road I keep saying to myself "I won't think of work while on holiday and just focus on relaxing and spending time with my family", but I keep catching myself reflecting on the first months of Danimose, thinking of business opportunities and sketching designs on paper I found around.
I guess that can only mean two things; either I'm passionate about what I do or maybe a little bit obsessed with jewellery. Something is for sure, I know for this new year I have a big challenge ahead: to figure out and learn the ins and outs of a small business. Both new and exciting for me. 
That's all from me right now. Here are some photos of my trip so far. From the Karoo desert and the Eastern Cape Highlands to the Amathole Mountains of Hogsback, Hole in the Wall and more in between.
Hope you enjoy them and I hope this new year is kinder than last one for everyone.
First blurry reflections.
Ok let's get serious. Love scene of a horse story. Karoo desert.
Ben Macdhui 
Staples. Never missing on the table.
Cows disagreeing about moving. In between Coffee Bay and Hole in the Wall.
Traditional Xhosa Huts. Coffee Bay
I can still see you. Hole in the Wall. 
Hogsback Fog. Even though you can't see the beautiful forest and views of this place on the picture the fog is really the mood around. People here are living an alternative life. Artists and Bohemians all around.
Christmas fun.